The 2nd Global State of Quality is here!
This new iteration of the 2013 research provides an analysis of nearly 1,700 companies. The research results are included in the qualitative and quantitative Discoveries 2016 report, which addresses topics important to enhancing quality, including the influence of the customer, trends in industry standards, training systems, governance structures and more.
In addition to Discoveries 2016, ASQ – American Society for Quality and APQC – American Productivity and Quality Center, published 3 Spotlight Reports:
KPIs Key to Successful Supply Chain
A Trend? A Fad? Or is Big Data the Next Best Thing?
Innovation and Quality Go Hand in Hand
The results and analysis provides organizations the bench-mark data needed to further develop continuous improvement practices and enhance quality programs.
Some information you can find on the report: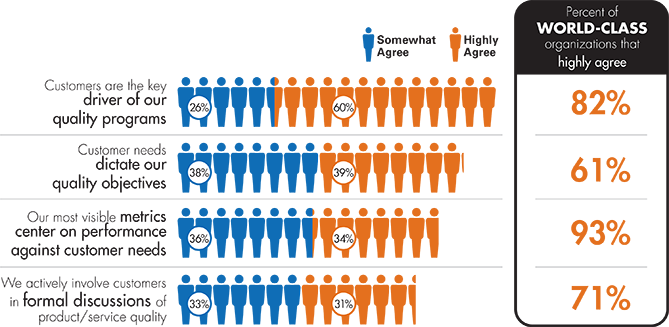 ENJOY IT!
Resources: ASQ – Global State of Quality