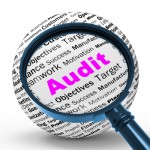 Talking about Quality to the C-Suite is a real challenge. There are a lot of strategies and tools than can help any quality professional to make the C-Suite understand and take decisions through a quality perspective.
This month I read an interesting post in the ASQ blog called "Talking To the C-Suite About Quality" by Dr. Suresh Gettala, a director at ASQ India. He assured that "In order to effectively talk about quality and convince the C-suite about the importance of the same, we need to first understand the intricacies of the C-suite mind set. Focus on what the executive needs to know rather than what you want them to know. Essentially you should apply the lean principle of "pull" in contrast to "push.""
As I use to say it is sad we have to use the word "convince". I think senior executives must have the knowledge necessary and the commitment to discuss, with quality professionals, about quality improvements/goals instead of being convinced to take a decision for the company benefit. The thing is that quality, in many cases, is considered a waste of money instead of THE tool to increase profit.
Dr. Suresh Gettala in his post shared five 5 strategies/tools that are essential when you are talking about quality to the top management (You can read the entire post of Dr Suresh in the ASQ Blog here): the long term – short term continuum, the language of metrics, economic case for quality, success anecdotes, and the Big Q approach.

Back in 2012 I've discussed this topic on an article called How do you "sell" quality? and I had shared some of the lessons I've learned from my experience as quality professional in a software development environment that have a similar thinking of the previous 5 tools Dr Suresh shared on how to talk with top management about quality. Here there some of them:
Focus on numbers that can provide better quality for less cost in a short-term period. 
Gather good data and evidences to use as support of your ideas. 
Talk in a positive way when negative times hit the company. Forget about "poor quality" phrase and talk about improvements. 
Times change: be updated and do not cling on a bunch of obsolete procedures. Make things lean and work with agile methodologies can help you to convince senior executives to continue investing in quality. 
Be proactive. Show a big smile and help people instead of being a person that only correct their way to do their job. 

Forget to try to educate senior executives about processes and models; go directly to the point of discussion proposing strategic successes that will impact the short-term bottom line. 

Keep your passion for quality. 
Nowadays, I'm working in a new environment (manufacturing) with people thinking a little bit different than a software company does, and I found out that a good tool to talk about quality to the C-suite, even if they are or not committed to quality, it is to have an External Audit.
A costumer, a paid-private audit organization, the government, all can "help" to the C-suite to "open their eyes" and see what the actual situation of the company is and how far/good is that situation from the ideal one. In this way, having someone – the auditor, from outside the company, with an UNBIASED thinking who is telling the company what the real situation is,it can improve the a company's efficiency and profitability.
The benefits for getting your audit performed by someone outside of the company are endless, but I want to highlight only 3 of them:
Unbiased "eyes"/ Objectivity: an external auditor is not influenced (or at least is expected not to) by personal feelings or prejudiced during an audit. The "benefit of the doubt" when the audit is performing internally, does not exits. 
Accurate results: Due to the auditor objectivity, the results of an external audit often provide a more accurate view of what is occurring within the company. It could either show uncover long-standing issues of non-compliance and/or validate what QA department internally was already working on. To achieve that you – the auditee, do not have to uncover the problems; let the auditor find your weaknesses and help you to get better.
Validation: Auditors generally have more formal training than internal auditors, including ethics training. Added to that they have a lot of  previews experiences performing audits to others clients in the same field or under the same standard, so they are a perfect way to not only validate how we are doing our job today, but also they can share best practices and giving us recommendations for improvements.
We all know that audit can be stressful and take a lot of time, but it is totally WORTH IT.
Remember always that "

Quality is never an accident; it is always the result of high intention, sincere effort, intelligent direction and skillful execution; it represents the wise choice of many alternatives

" – William A. Foster 
Share your thoughts with me!